Exercise Basics
The American Heart Association did a study on the Amish population. The Amish have a very low percentage of adult onset disease such as heart disease, high blood pressure and adult onset diabetes. The Amish have strong faith, eat natural foods and get a lot of exercise as part of their daily routine. The study found that the average Amish man walks 27,000 steps a day and the average Amish women walks 15,000 steps a day. The American Heart Association took this study and came up with the recommendation that for good health we should walk 10,000 steps a day. Some people cannot walk, 10,000 steps equates to about an hour of exercise.

Getting Started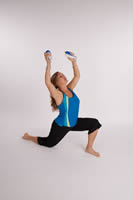 First you should consult your Physician to confirm that you are healthy enough to exercise.
The most basic first step is to intentionally move more! Take the stairs, park farther away, get up and move at least once an hour. If you are in a chair you can still move more with your arms. Start with what you can do. Increase by 10% a week. If you have never been on an exercise program before, it would be best to consult a trainer.
There are three basic elements to a good exercise routine.
1. Strength training
2. Cardiovascular conditioning
3. Flexibility
Our Cardio Grace DVD has all three of these.
Each of our bodies are different, one type of exercise does not fit all. Exercise does profit the body!
1 Timothy 4:8 "For bodily exercise profiteth little; but Godliness is profitable unto all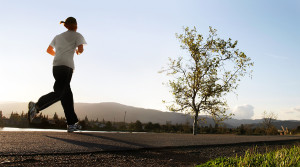 things having promise of the life that now is, and of that which is to come."
Please enjoy our Fit Bits exercise tips.